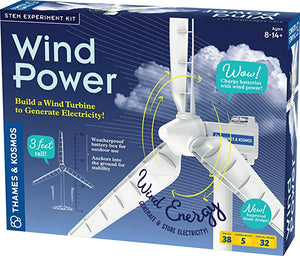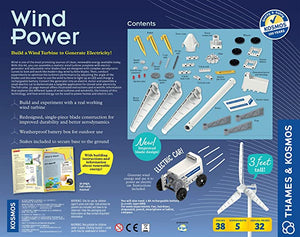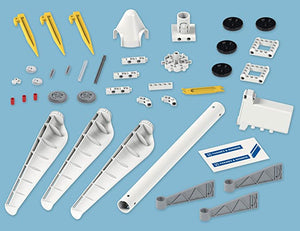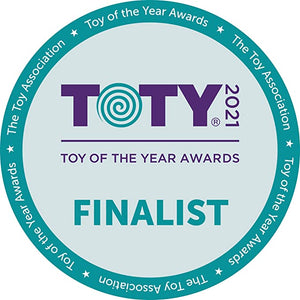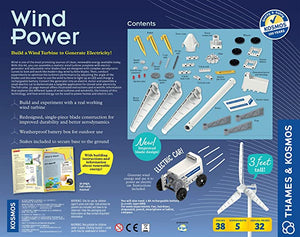 Wind Power V4.0 STEM Experiment Kit
Wind is one of the most promising sources of clean, renewable energy available today. With this Thames and Kosmos Wind Power kit, kids can build wind turbines and explore wind power with a number of hands-on science experiments.
This engaging, kid-friendly experiment kit teaches and equips your curious learners to:
Assemble a realistic wind turbine (complete with electric generator and adjustable rotor blades that are designed with complex aerodynamic curves to look and work like modern-day wind turbine blades);
Conduct experiments to optimize the turbine's performance by adjusting the angle of the blades;
Discover how to use the wind turbine to light up an LED and charge a rechargeable battery;
Convert the generator into an electric motor and assemble a small electric car to demonstrate a tangible application for the stored electricity;
And more!
The full-color, 32-page manual offers illustrated, step-by-step instructions and scientific information that explores the different types of wind turbines and windmills, the history of this technology, and how wind energy can be used to power homes and electric cars.
All you need to do is provide rechargeable AA battery and some household supplies. An excellent kit for ages 8+.
Experiments:5
Piece Count: 38
Manual Pages:32
Product Dimensions: 14.6 x 11.5 x 3.1 in
Batteries Required: AA
Manual Dimensions: 8.25 x 11.5 in