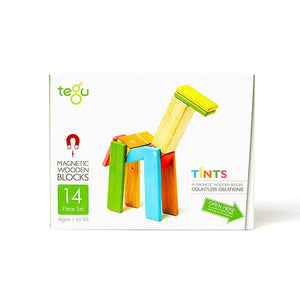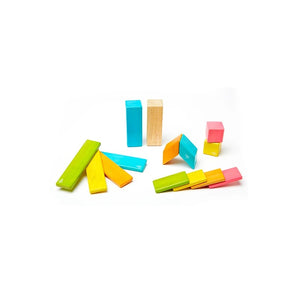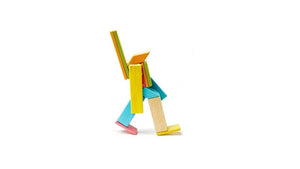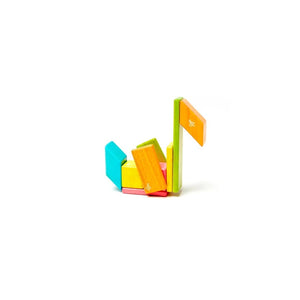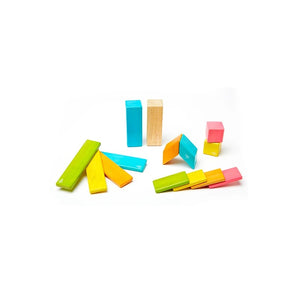 14 Piece Magnetic Wooden Block Set Tints
Magnetic wooden blocks? Yes, please!
This 14-piece set is an introductory building set, perfect for getting to know and love the Tegu magnetic wooden block system. Tegu Blocks are heirloom toys meant to be passed from generation to generation. They're a modern twist on a beloved classic.
Includes 14 blocks in 5 shapes: 2 medium columns, 4 long planks, 4 short planks, 2 cubes and 2 parallelograms
Safety + age info:
Safety tested for ages 1+
Warning: This product contains small magnets. Swallowed magnets can cause complications leading to serious infections and death. Seek immediate medical attention if magnets are swallowed or inhaled.
More details:
Designed in the USA, purposefully made in Honduras.
Materials: Eco-friendly, sustainably-sourced hardwoods. Safe, non-toxic, water-based lacquers (for colors and clear coats). As a vertically-integrated company, Tegu intimately knows their supply chain and suppliers.
Easy to care for!
A note on the colors: the style with the bright pink is called "Tints"