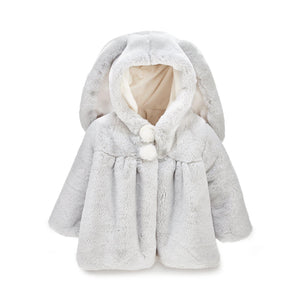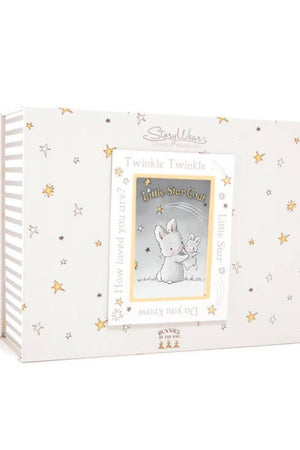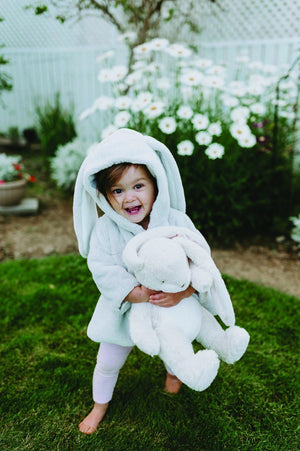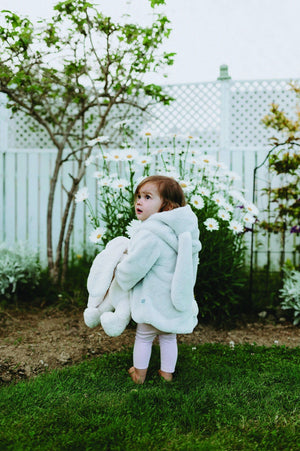 Bloom's Storywear Little Star Coat
Quite possibly the most darling bunny coat you have ever seen, and an heirloom gift sure to be cherished for generations to come!
Made of super luscious gray nibble fur with long lop ears on the hood and a sweet bunny tail on the back of the coat. Button closure, and  "Twinkle, Twinkle Little Star, Do You Know How Loved You Are?" embroidery on the inside of the coat. 
Size 12-18 Months
Beautifully Packaged in Keepsake Box
Comes with a keepsake Poster featuring Bloom Bunny and a place to add the baby's name.
100% Polyester and Baby Safe
Machine Wash Cold, Gentle Cycle. Air Dry