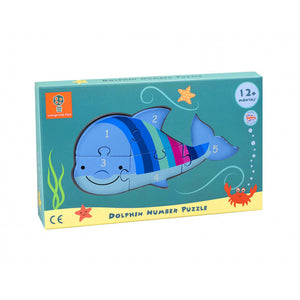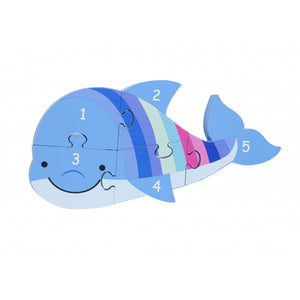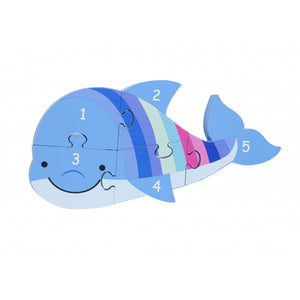 Dolphin Number Puzzle
Introduce little ones to the numbers 1- 5, with this fun 5 piece wooden jigsaw puzzle in the design of a cute little dolphin! Painted in bright colours and printed with clear text, its chunky pieces are just right for small hands to grasp.

Presented in a beautiful box, designed with brightly coloured sea creatures and illustrations, this products makes a beautiful gift!

This packaging in fully recyclable.

Age: 12+ Months
Box Size : W27cm x D5cm x H16.5cm