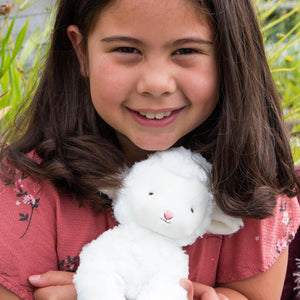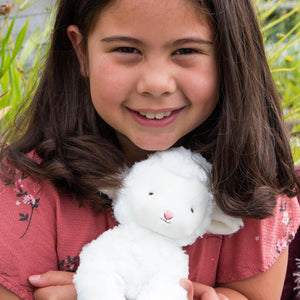 Kiddo the Lamb
Almost twice the size, with even more to love, Kiddo is the big brother to Wee Kiddo, the little lamb stuffed animal that has won the hearts of people around the world. 
Just the right size to hug you back, this lamb stuffed animal features a soft coat of swirly, snuggle-down fur, and his paws and ears are lined with cozy white velour. A hand-embroidered face and rosy pink cheeks. 
Don't feel baa-ad if he gets a little dirty – he's surface washable, and you'll have him clean again in two shakes of a lamb's tail!
Size: 13" 
Care: Surface washable. 100% Polyester. Imported.