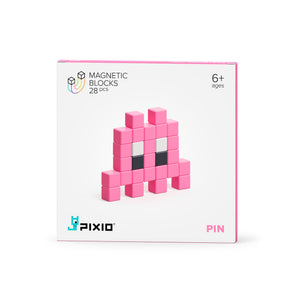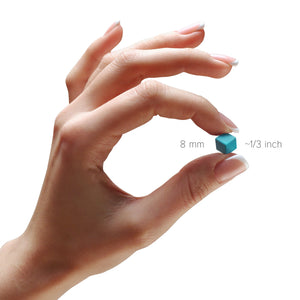 Mini Monster Pin
Age: 6+
28 magnetic PIXIO blocks
3 colors
Once upon a time in a very pink world, on a very pink planet lived Pin. He was so tiny, pointy, and slender that his name got shortened to Pin. But his real full name is Pin Point Pixel.
You'll get 28 PIXIO blocks in 3 colors to bring Pin to life. He is small and shy but his secret weapon is the color pink: it makes everyone fall in love.
Each PIXIO set will come along with a unique promo code, which gives access to the exclusive content of the app.
Download the free app (iOS & Android) to explore hundreds of interactive, 3D design ideas