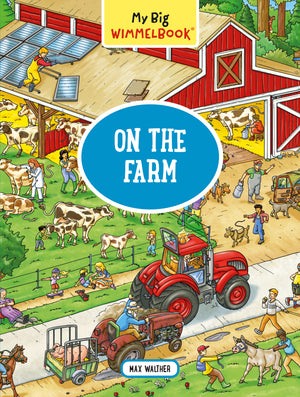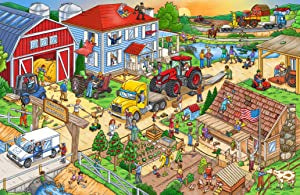 My Big Wimmel Book- On the Farm
Welcome to Wimmelworld—a land of few words, yet endless entertainment—for curious kids ages 2 to 5!

In these one-of-a-kind picture books, every page is bursting with life—and tons to discover!
How To Use Wimmelbooks
Wimmelbooks are one of the bestselling genres in Germany and worldwide, where every spread is a new panorama bustling with life. Wimmelbooks are virtually instruction-free, inviting kids (and parents!) to use their imagination and create stories they think fit. Wimmelbooks offer hours upon hours of fun—and an effortless introduction to literacy!
Ages: 2-5
Grade: P-K
16 Pages
Dimensions: 8.8 x 0.4 x 11.6 inches