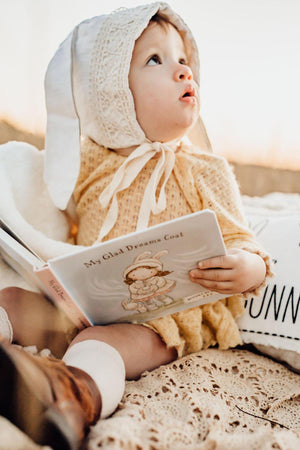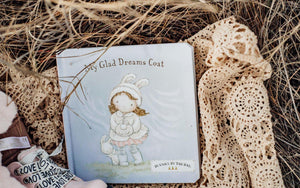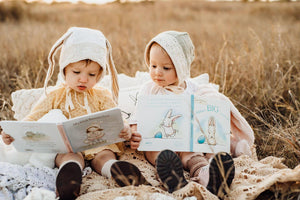 My Glad Dreams Coat Book
"DOWN THE PATH, WE'LL SKIPITY-HOP, TO GRANDMA'S HOUSE WE'LL GO."
My Glad Dreams Coat board book is a sweet story of Elsie bundled in her own Glad Dreams coat and bunny-ears hat on a delightful adventure to Grandmother's house.
7" x 7" and 20 pages in length. Durable enough for years of loving, and sure to become a cherished keepsake to be passed on for generations. 
This keepsake book is a perfect way to accompany our Glad dreams Elsie Doll  and Storywear Glad Dreams Coat for a truly special heirloom gift sure to be treasured for generations to come.