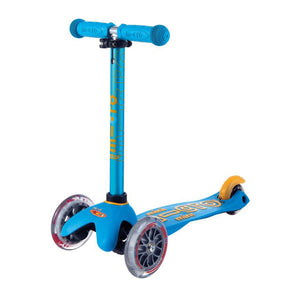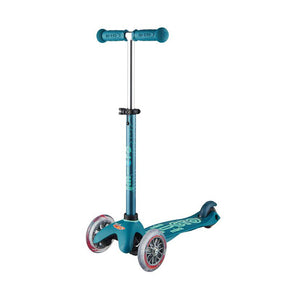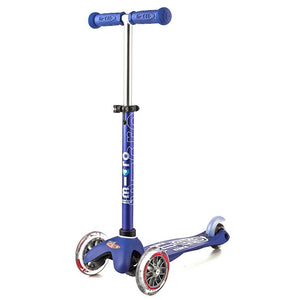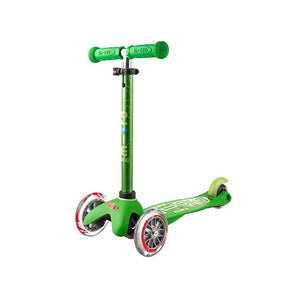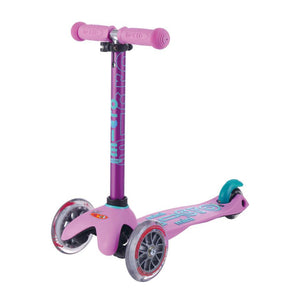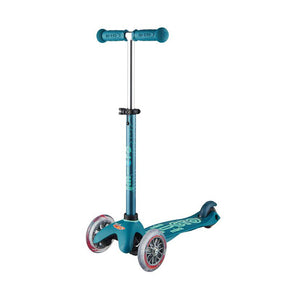 Micro Kickboard mini scooter
Kids love to surf the sidewalk on these safe, high-quality scooters.
 ●  Lean-to-stear wheels teach children to steer with their body weight.
 ●  Adjustable handlebars grow with your child.
 ● Teaches balance and coordination.
 ●  Designed for safety with 3 wheels and a back spoon break. Don't forget your helmet!
 ●   Non-marking wheels.
 ●  The smoothest and quietest learn-to- steer scooter.
 ●  Safe for children up to 75 pounds.
 ●  T-bar adjusts from 17" to 25".
 ●  Easy assembly- just pop the T-bar onto the base and you're ready to go!
 ●  Recommended for ages 2 to 5.